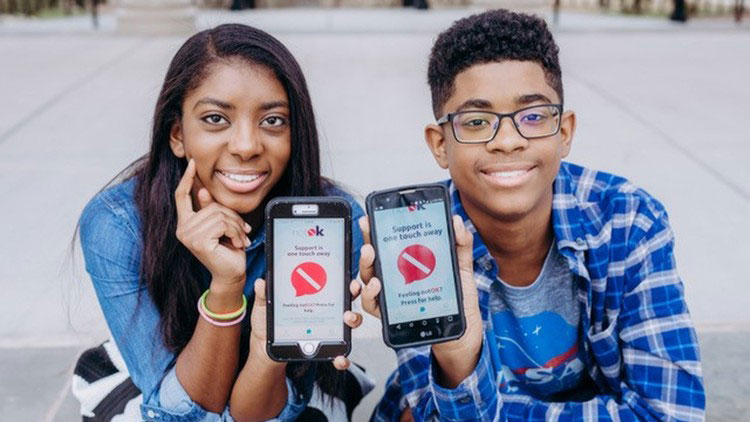 When Hannah Lucas was 15 years old, she was diagnosed with a chronic condition called postural orthostatic tachycardia syndrome or POTS. Essentially, the cardiac disorder makes it difficult for her heart to pump blood to her brain, causing her to faint often. As a result, she missed about 200 days of her freshman year of high school—and instead of responding with empathy, her peers bullied her, one boy in her class even sexually threatening her. Eventually, with Lucas's symptoms, classmates' reactions, and the pressure of all-honors courses, she fell into a deep depression. Self-harm, disordered eating, and a suicide attempt followed.
Lucas wanted help but found that difficult to express when she needed it most. "At that lowest moment in my life, I just wished that I had a button that I could press whenever I was not okay to instantly notify my friends and family that I [needed help]," Lucas tells InStyle. So the morning after her attempted suicide, Lucas and her then 12-year-old brother Charlie developed an app to do just that.
One year later, Hannah's notOK app, a digital panic button, is helping teens and adults struggling with mental health by mobilizing their safety net whenever they need it. "When you press the notOK button, whenever you're not okay, whatever that means for you, it instantly sends a text to your [up to] five most trusted contacts with a message saying, 'Hey, it's me, and I'm not okay. Please call me, text me, and come and check up on me,' along with the user's GPS location."
TODAY…Is the official launch Hannah & Charlie's new App.
The notOK App™ takes the guesswork out of getting the help and support you need. Reach out today. @Essence @TeenVogue @TheEllenShow @Oprah @ddlovato pic.twitter.com/tDctnOEuqh

— notOK App™ (@NotOKApp) January 31, 2018

Developing duo: The day after Hannah's attempted suicide, her little brother, whom she's extremely close with, was devastated. But the two saw their personal tragedy as a catalyst for change, and Charlie immediately tapped his tech skills to help his sister realize her vision. "Me and my brother, we're as thick as thieves," Hannah says. "So when I told him [about my app idea], he immediately started wire framing it, which is essentially the prototype app that you send to developers to show them exactly what you want. And he worked alongside the developers throughout the entire process."
Overcoming obstacles: For Lucas, being vocal about her experience with depression and suicide has been one of the greatest challenges of this project. "But for me, showing myself that I can do this and also being strong enough to talk about what I went through means a lot," she says. "Because initially, I thought strength was just dealing with [depression] and not telling everybody or anybody. But I really worked up the courage to talk about the mental illness aspects that I went through. And too me, that's strength."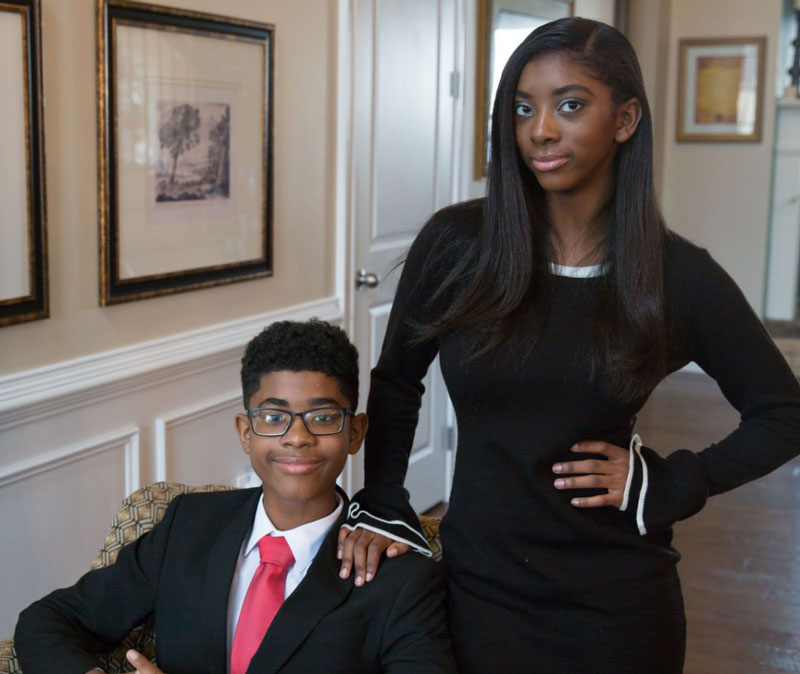 "All last year, I was 'that sick kid.' I had to quit sports. My parents even sat down and had a talk with me about college because they didn't think that I would be able to go," Lucas says. But she leaned on her close friends and brother, who helped her rebuild confidence. "My friends just say, if you have any major interviews, don't forget to give me a shout out. So shout out to all my best friends who supported me the entire time."
School of thought: Lucas says that building her app has helped her realign her priorities and look at high school, and its many social challenges, as a "blip on the radar." Her mental health and happiness are now her most important considerations, and she's excited to share what she's learned with the rest of the world, especially fellow teenagers. "My brother and I even got to teach a class [about the app] while on spring break in New York," Lucas says, adding that she'd welcome more opportunities to speak to groups. The second best part of the trip? She and Charlie visited the video studio where BuzzFeed creates its viral, mesmerizing Tasty videos. "Honestly, that was the highlight for me because I love food."
Her badass philosophy: "A badass woman is someone who knows what's expected of her and knows the stereotype that's instantly placed on her as soon as she walks in a room—and still doesn't care. She still goes on to exceed every [expectation]."
Best advice: "I want people to understand that it is OK to be not OK. That's our motto," Lucas says. "Everybody takes care of their physical health because that's what they can see, but your brain controls everything, so why not take care of your mental health too?" Lucas hopes that the app will lower the barrier to reaching out for help and, eventually, help end the stigma.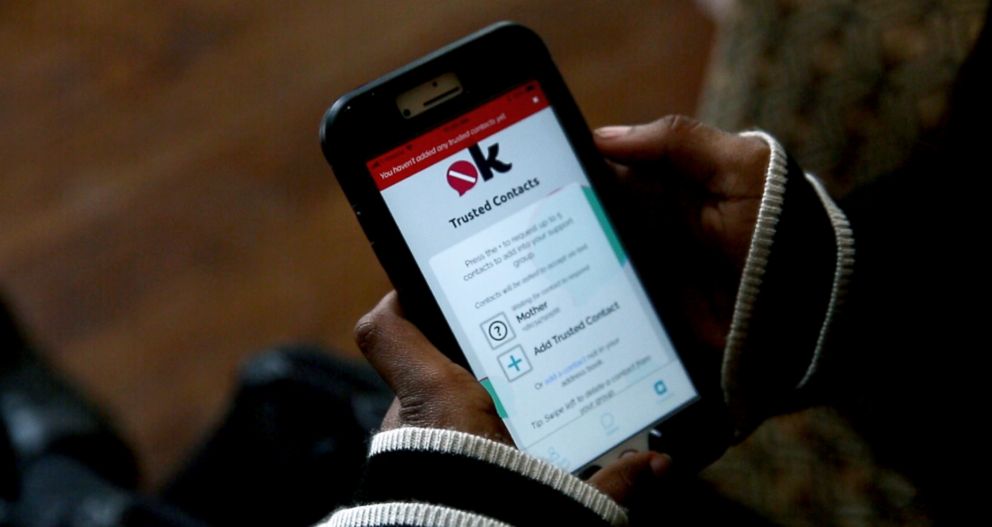 A promising future: Lucas has her sights set on college, POTS be damned. And while she's still figuring out what that will look like, she knows one thing: "Whatever I study is going to align with my passion, which is changing the world for the better," Lucas says. "In my family, we always talk about the issues that we see on TV in the news, like all the shootings or our brilliant president. You can complain about all that stuff and see all the faults in the world, but if you're not going to work to change it, then you're just not doing anything, you know?"