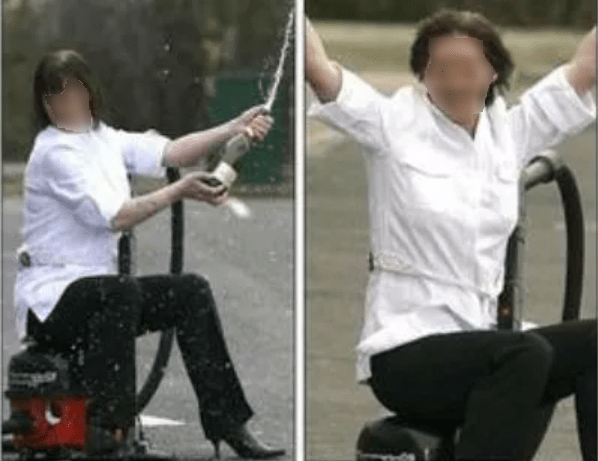 One of the world's largest online casino winner is tragically facing bankruptcy after her local council took her to court over unpaid bills.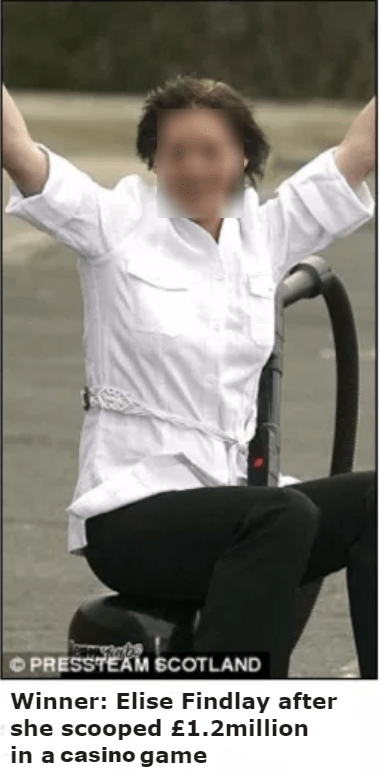 Elise Findlay, 40, and her husband Frankie are being pursued by South
Lanarkshire Council after they failed to pay a £13,214 council tax bill.
A hearing at Hamilton Sheriff Court on yesterday saw lawyers for South Lanarkshire Council ask for them to be made bankrupt over the debts.
The move comes just days after it emerged the Bank of Scotland were given permission to seize a £150,000 home in Hamilton that Elise bought after her win.
Elise, who scooped £1.2million whilst playing online  casino had been kicked out of the four-bedroomed home and taken to court after falling behind with mortgage payments.
But on January 10 a sheriff granted the bank's request to take over the house. Sheriff Marie Smart delayed making a ruling after she was told the Findlays had been seeking debt advice.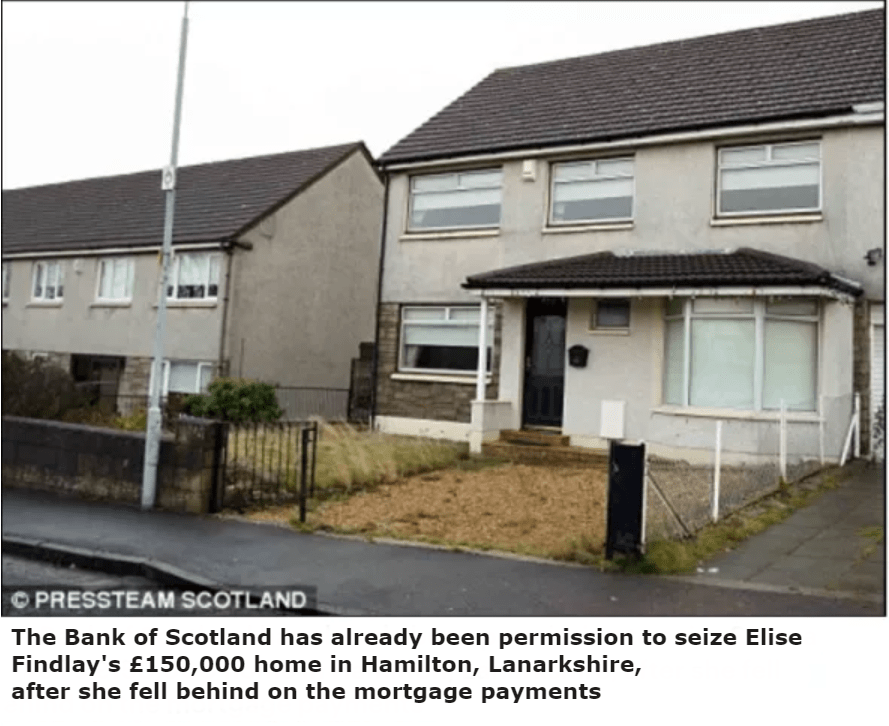 Gilbert Anderson, representing the Findlays, said they had attended meetings with the council's debt advice service, Money Matters, and applied to be accepted into a debt arrangement scheme.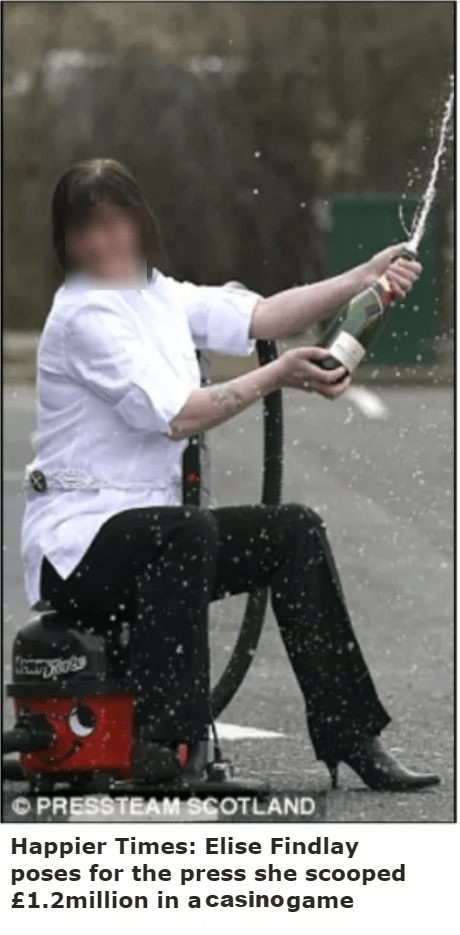 The couple have moved back to the council home they shared before netting their win.
But today residents said speculation over their money worries was
rife.
One neighbour said: 'They both had remained local after the win and they
weren't in their new home very long.
'Elise always said she didn't want to move and even though she only went round the corner it never worked out for her, everyone just thought she couldn't settle.
'But rumours that they had money worries started to spread around the estate.'
Elise won her big money prize of £1,167,795 through an online casino site, on the last number of the game – 'Top of the shop, 90'. She became a host of winners on the game over that period of time but was the largest at the time.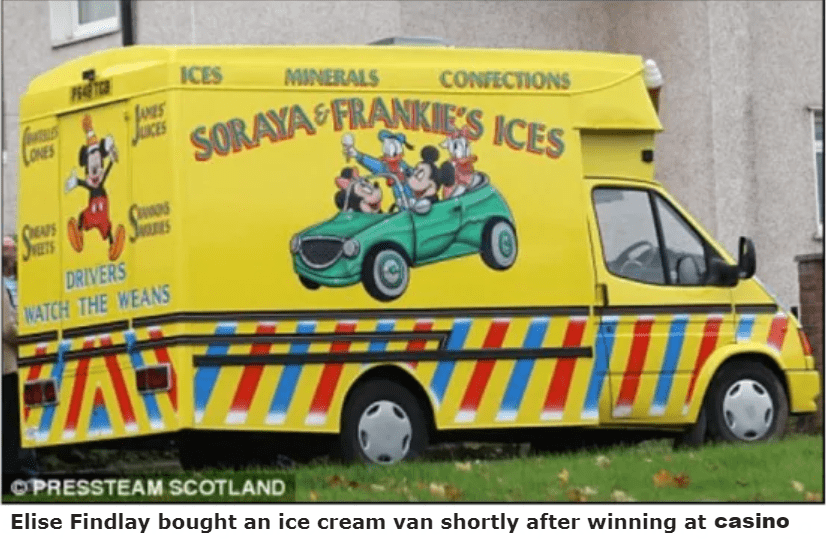 Elise and Frankie bought an ice cream van with their winnings, however South Lanarkshire Council have confirmed its licence expired in October.
Speaking in recently about her new found wealth, Elise said: 'It's easy to say what you're going to do with the money before you win it. But in reality, it's tough.
'I haven't got the slightest idea what to do with it. I bought a car just
before I won, so I don't need a new one and I love my house and my neighbours, so moving is out of the question.
'I got the cheque and I'm sure there will be a lot of people out there who
would be more than willing to help me spend it.
This evening, the Findlays refused to comment on their court cases.