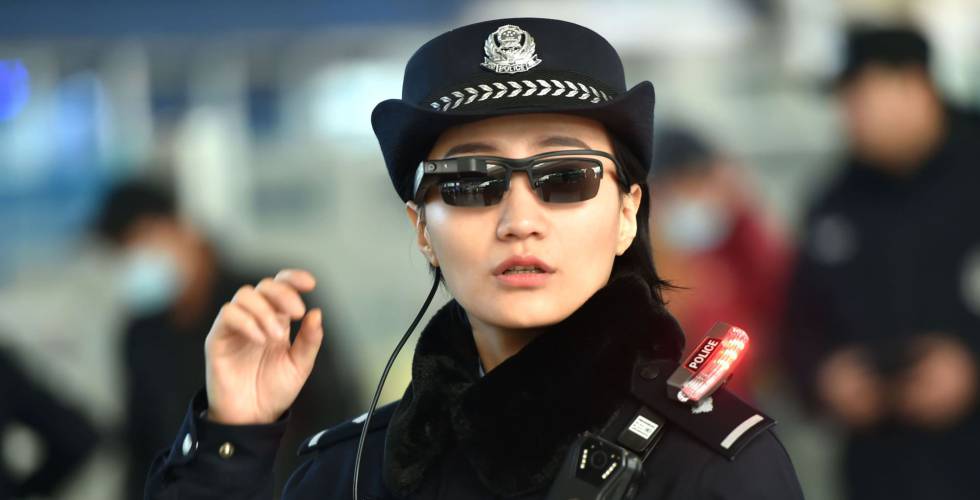 Beijing police began using facial recognition glasses last week.
They look similar to those used by railway agents at the Henan station last month.
China is dramatically increasing its commitment to facial recognition technology with the aim of being able to identify any citizen in three seconds.
The watchful Xinjiang region serves as a warning to the rest of the country about possible surveillance measures that will come in the future.
Police outside Beijing are using facial recognition glasses capable of identifying passengers and the registration of a vehicle in a matter of milliseconds.
The smart glasses were first tested in Beijing at a roadside checkpoint last week, according to Reuters.
The glasses equipped with artificial intelligence have been manufactured by LLVision, the company that is also behind the sunglasses used by Chinese police at a railway station in Henan last month. The technology was praised by the authorities for helping to identify several people who had previously committed crimes, from human trafficking to traffic violations.
Surveillance and facial recognition technology is increasing in China. There are now 170 million surveillance cameras and the government expects to triple that number by 2020. That means there will be one camera for every two citizens, something the Ministry of Public Security hopes will help identify any citizen in three seconds. .
While some experts are concerned about the possible violation of privacy and human rights that these glasses pose, LLVision CEO Wu Fei believes that the concerns are not justified.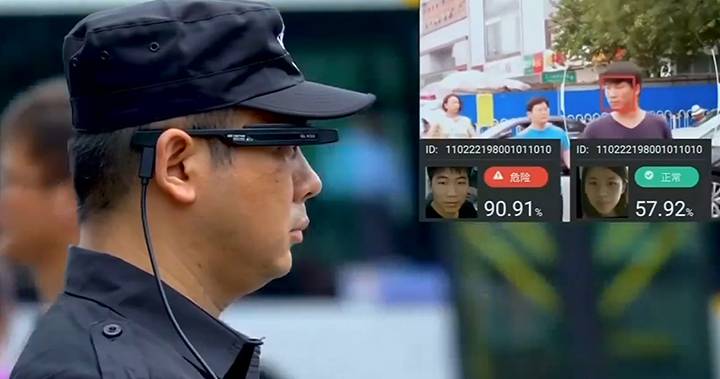 "We trust the government," Wu told Reuters, adding that the device equipped with artificial intelligence is used for "noble causes."
However, the highly policed ​​region of Xinjiang seems a warning sign of what the government might be planning for the rest of the country.
Almost 50% of Xinjiang's population belongs to the ethnic Uighur Muslim minority that the Chinese government treats with suspicion. Facial recognition cameras are common throughout the region, license plate numbers are tracked and the freedom to travel is drastically limited.
Xinjiang authorities have also asked residents to install surveillance applications on their phones, in addition to collecting DNA, iris scanners, fingerprints and blood groups from citizens, sometimes without their knowledge.
In 2016 Xinjiang police offices also began to collect voice samples from residents. This was probably a first step towards a national voice database that could be used to identify any voice in recorded phone conversations.
China's large sample population and lax privacy laws have allowed police and private companies to pioneer such technologies with few limitations, but they are technologies that could dramatically alter the way society operates.